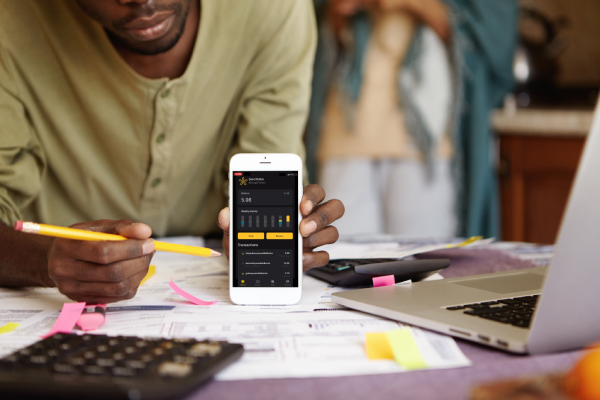 Project Sand Dollar is the initiative embarked on by the Central Bank of The Bahamas to issue a digital representation of the Bahamian dollar (B$). It is an undertaking to promote more inclusive access to regulated payments and other financial services for unbanked and underbanked communities and socio-economic groups within the country. Additionally, through the introduction of this retail central bank digital currency (CBDC), the Central Bank expects to reduce service delivery costs and increase transactional efficiency for financial services across The Bahamas.
As a result of an online competition, this initiative acquired the name Project Sand Dollar, with Sand Dollar also being the name assigned to the central bank digital currency (CBDC).
Sand Dollar is not a cryptocurrency (e.g. Bitcoin). Sand Dollar is a central bank digital currency (CBDC), this means it is a centralised, regulated, stable, private and secure unit of account and means of exchange. The digital B$ is a direct liability of the central bank, in The Bahamas, backed by the foreign reserves. Cryptocurrencies are private sector issued or minted. While they may be backed by other assets, including central bank currencies, they may not represent the liability of any government or central authority. In some cases, cryptocurrencies may also not be backed by any underlying asset.
Key Specifications
A few key aspects of the proposed solution are as follows:
Achieving interoperability among existing and new channels for the provision of payments services. All payments services firms will have access to the digital currency and will be able to use the Sand Dollar Network to settle retail Bahamian dollar payments.
Supporting "offline functionality" even if communication between the islands is disconnected. Built-in safeguards will allow users to make a pre-set dollar value of payments when communications access to the Sand Dollar Network is disrupted. Wallets will update against the network once communications were re-established.
Near instantaneous validation of transactions/real-time transactions processing.
Point of sale support for businesses accepting payments. Through fin-tech tailored solutions, business will be able to process payments with modern credit and debit card machines or mobile phone apps.
Fully auditable transactions trail (non-anonymous). Transactions monitoring still protects user confidentiality and will be governed by strict regulatory standards around access.
Monitoring for fraud detection.
Restriction of digital currency to domestic use. A Bahamian CBDC is for domestic use only and prohibited from acceptance by non-domestic payees. Wallet holders will still have the option, through AFI's, to integrate bank accounts to make electronic purchases of foreign exchange, enabling use of their accounts internationally.
Multi-factor authentication for wallet users. Users will have to supply two passcodes, one randomly generated, to complete some payments transactions.
Digital ID solution (using KYC and identity features incorporated in the system design) that can be piloted for use in the financial services sector.
The digital version of the Bahamian dollar is available for both wholesale and retail applications. Wholesale application would ordinarily restrict usage to payments settlements at the inter-bank level, akin to clearing house transactions. The proposed retail application would also allow the general public to make and receive digital payments. Each holder would maintain direct claims on the Central Bank and legally have the equivalent of accounts with the Central Bank.